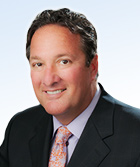 Mark Sobel, MD.PC.
Board Certified Orthopaedic Surgeon
Mark Sobel, MD.PC.
Board Certified Orthopaedic Surgeon
Dr. Mark Sobel has spent over 20 year studying and treating orthopaedic injuries in recreational, competitive and elite athletes.  He is an internationally recognized Orthopaedic surgeon who maintains a Private Practice in NYC and Atlantic Highlands, N.J.
He has comprehensive experience treating a wide range of Orthopaedic Injuries with a sub-specialty fellowship training in foot and ankle injuries. 
His commitment to orthopaedic excellence in his treatment to various orthopaedic sports injuries or non sports injuries include foot and ankle, knees, shoulders, hand and wrist careful to work with conservative (non-operative) management to significantly relieve your pain first.
Dr. Sobel, originally from Matawan, N.J. where he was inducted to the MRHS Hall of Fame 1996.  He also served as the team physician at MRHS from 1995-2003.
After high school Dr. Sobel continued his academic studies at University of Maryland undergraduate where he walked on to the football team and maintained honour.  He was awarded the George C. Cook Memorial Award for the senior with the highest GPA and was also selected to the prestigious ODK (Omicron Delta Kappa) an honorary educational and leadership award where his name remains on the legendary fountain and on a bench around the fountain at the University.
His Academics then continued at Case Western Reserve School of Medicine in Cleveland, Ohio where he began his interest in research of the Peroneal tendons of the foot and ankle and total knee arthroplasty and culminating in his first scientific publication.
Dr. Sobel then completed his one year Internship in General Surgery at Mount Sinai Medical Center, NYC. Where he continued research.
He then trained in the Orthopaedic Residency Program at The Hospital For Special Surgery in NYC, where he published and presented extensive research, published numerous articles in peer review publication, review journal, text books and abstracts for the medical profession.
He continued research and completed a post–residency Fellowship training in Othopaedic Foot and Ankle Reconstruction with the world renowned Roger Mann, MD in Oakland, California then went on to his second Post-fellowship training in Trauma of the foot and ankle at Harborview Medical Center in Seattle,  WA with renowned trauma specialists Sigvard T Hansen, Jr., MD, Bruce Sangeorzan, MD, and Stephen K. Bernirschke, MD.
Highly respected in his field Dr, Sobel is committed to continuation of medical education. He presently practices medicine in NYC and NJ where continues to be committed to excellence.
Dr. Sobel still loves to find ways to restore his patients' function following a foot/ankle or any orthopaedic injury. He often tries a variety of conservative measures, including exercise programs, medications, bracing and activity modification to arrive at a resolution of the clinical  problem. 
His approach to surgery is careful and well planned, relying on thorough physical examinations and diagnostic studies to allow for the preparation and execution of a successful surgical procedure.
He is certified by the American Board of Orthopaedic Surgery.  He is a member of the American Academy of Orthopaedic Surgeons and American Orthopaedic Foot and Ankle Society. 
Click below links to know more about Mark Sobel, MD.PC.